Access to MyChart Patient Portal
Request primary care appointments, lab results, and medical records safely and securely online.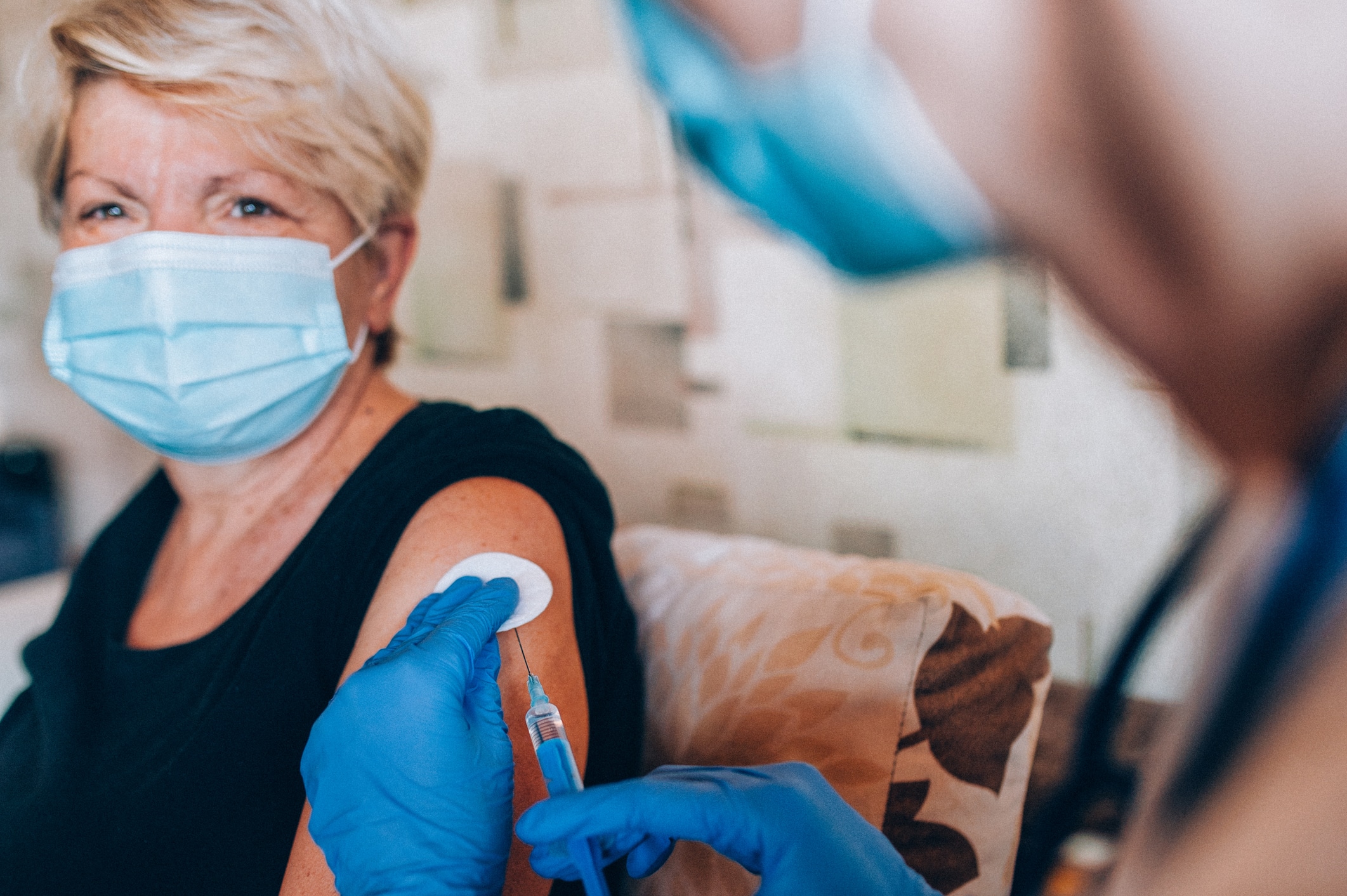 COVID-19 Vaccine Information
Get the most up-to-date information about our Covid-19 Vaccine availability.
URGENT CARE OPENS AT 505 CONGRESS STREET
We'll get you in the door and feeling better.
An exciting new medical service launched on September 6th as South Boston Health Seaport reopened as an Urgent Care center... More
SBCHC Recognized For Being One of the Top Pediatric Primary Care Practices in the State
Wins Patient Experience Award
South Boston Community Health Center is pleased to announce that it has received an award from Massachusetts Health Quality... More
Youth Ambassadors Urge Their Friends to "Get Vax'd"
Youth Ambassadors Urge Their Friends to "Get Vax'd"
Protect Against Severe Flu
Massachusetts Department of Public…
National Rx Take Back Day is October 29th
Dispose of Unwanted Medications…
The state has launched a new free telehealth program to help patients more easily access COVID-19 treatment
Free, wealth-building opportunity for families
Have you heard about the…
Urgent Care opens at 505 Congress Street
An exciting new medical service…
SBCHC Recognized For Being One of the Top Pediatric Primany Care Practices in the State
SBCHC Recognized For Being One…
"I feel that it is a well-oiled machine, with Dr. Brout at South Boston. I just can't say enough good things! They know why I am there without a computer, since everybody knows what is going on with me, all staff. Everybody is on the same page, for a level of healthcare I had never experienced."
—
Family Medicine Patient 2022
"I like the doctors my son has. They listen, are very understanding, and seem like they care. I just like how they are with my son."
—
Parent of Behavioral Health Patient 2022
"I like the attentiveness and feeling heard. I appreciate the fact that providers always make me feel involved in decisions."
—
Behavioral Health Patient 2022
"I like that the service is more personalized because you know the people, and that is very important."
—
Dental Patient 2022
"I liked that they were attentive and fast. They gave me the support I needed and were empathetic and organized. I went to a lot of departments, and all of the staff was this way."
—
Family Medicine Patient 2022
"The staff in the lab, Verinta or "V," is amazing. My son was literally giddy with delight at her joking and playfulness. He was actually so happy with her, he didn't react to the blood draw, but then cried outside a tiny bit with a delayed reaction like "hey, wait, that hurt." She is an absolutely phenomenal addition to the phlebotomy team! Overall, a great experience."
—
Parent of a Pediatric Patient
"Dr. Kane always asks me if I understand everything and whether or not I need further clarification... I really appreciate him explaining everything so in depth."
—
Eye Care Patient 2018
"There's an emphasis on education here. Dr. Chiakpo and Marianna (a nurse in training) provided a lot of background concerning my issue and even brought in diagrams, which I greatly appreciated, since I'm a visual learner. They both gave me space to ask questions on everything. I really appreciated the time they spent with me."
—
Family Medicine Patient 2018
"I truly enjoyed the sweetness of Dr. Biffi. She was very detailed in her explanations, and thoroughly checked and re-checked everything. She really impressed me.The assistant was also very good, dedicated, and professional."
—
Eye Care Patient 2018
"My ride was late, but Dr. Green waited an hour for me. When I got there, she took me right in, so that was very nice. She gave me a prescription; she actually brought the prescription all the way outside to give it to me, since I had forgotten it. She is excellent! Everyone is very nice and very understanding. I really liked the center; everyone was very cordial to me.""
—
Adult Medicine Patient 2018